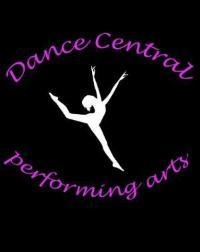 Dance Central performing arts is a dance and performing arts studio in Rockland County, New York located in the town of Pearl River. Dance Central performing arts offers classes in dance and performing arts to students of all ages and levels of experience. DCPA offers both competitive and non-competitive classes. Class offerings include ballet, tap, jazz, hip-hop, tumbling, pre-kinder, kinder, power barre and more. Our experienced and talented staff teach our students with joy, enthusiasm and dedication to the art of dance! To see our schedule click here.

Check Out DCPA in Action! Click Here

Call 845-627-0595 for more information

Complete our online registration form

DCPA also offers:

Birthday Parties
Girl Scout Badge programs
Cheer Tumbling Class
Intro eight-week programs through Orangetown Parks & Recreation Program
click here for more information about birthday parties & special programs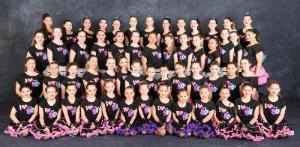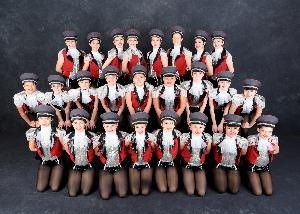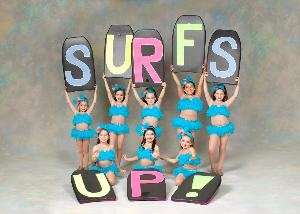 Contact Us

Dance Central performing arts - 46 East Central Avenue - Pearl River, NY 10965

(845) 627-0595

Email us at dcpa@dancecentralpa.com


The DCPA teaching staff is a team of very studied and experienced dancers, performing artists and educators. Each of our faculty bring unique talents, experience and specialties to provide DCPA students with the best instruction possible.

Kim Crispino is the Artistic Director and co-founder of Dance Central performing arts. She has been dancing since the age of five. Kim was trained locally in jazz and tap and and studied with Alvin Ailey as part of the Fordham University partnership with the prestigious dance school. After college Kim taught jazz and tap at various schools in Rockland and Bergen counties. Kim and her friend Annie decided it was time that a dance teacher and a dancer mom join forces to open a school that caters to both students and their parents. She loves teaching and watching her students learn, practice, compete and develop into wonderful young adults!


Annie Paratore is the Administrative Director and co-founder of Dance Central performing arts. Her passion for the art of dance and the joy of watching dance students blossom had her join forces with her dance instructor friend Kim to open DCPA and become the ultimate dance mom! Annie takes care of all of the administrative details and ensures that every student has a wonderful and rewarding experience at DCPA.

Melissa Behler

Melissa is a dance professional with 17 years of experience and has been certified with Dance Educators of America, United Gymnastics Federation and is a certified Zumba instructor. Melissa is an integral part of the DCPA family and she teaches all ages and levels of dance and floor gymnastics. Melissa has studied extensively with several renowned dance instructors.

Stephanie Costa

Stephanie Costa teaches ballet and combination classes at DCPA. Stephanie has been trained as a classical ballerina for 15 years. She has studied and performed with Conservatory for Dance in Syracuse, Coupe Theatre Studio, Broadway Dance Center NYC and Helen Hayes Theatre.

Mike Aspinall

Mike Aspinall was inspired at eight years old to learn Michael Jackson's Moonwalk and he has been dancing ever since. Mike is a Hip Hop teacher at DCPA. In addition to Hip Hop, Mike is well versed in Reggae, Poppin' and African dancing. Mike has performed and choreographed for several colleges, universities and dance companies.

Sarah Boland

Sarah Boland has a bachelors degree in theater arts and dance and a masters degree in special education. Sarah has extensive training and experience performing in many college and group theater productions. Sarah directs dance programs for several organizations in the Rockland and Bergen county area. Sarah continues to train and perform and DCPA is fortunate to have Sarah on staff.

Laura Castellano

Laura Castellano teaches ballet and tap classes to the younger students at DCPA. She is a graduate of SUNY Cortland and The College of New Rochelle. She is a first grade teacher and creative director of the afterschool dance program at PS 32. She is certified with Dance Educators of America and has studied ballet, jazz, tap, lyrical and musical theater.

Anna de la Paz

Anna de la Paz is a classically trained dancer with extensive studying in Spanish dance and in Spain. Anna frequently teaches and perfoms as artist in residence at local schools.

Bridget Clark

Bridget teaches musical theater at DCPA. A member of the studio family since its opening, she has been "The Voice of Dance Central" serving as emcee for all recitals. Bridget is experienced in musical and dramatic theater both on stage as a performer and off stage as director/producer. She's appeared in several local theater productions and was previously nominated as Performer of the Year for the Arts Council of Rockland.

Shar Adrias

Shar Adrias teaches Hip Hop classes at DCPA and she has trained professionally at Broadway Dance Center. She has toured with dance companies and choreographed and edited music videos. Shar has received several awards for choreography including Best Hip Hop choreographer in Westchester.

Mandell Ross

Mandell Ross is a DCPA trained dance instructor teaching Hip Hop, Tap and Ballroom classes. Mandell teaches extensively in the Rockland and Bergen county area. He is also a competitive ballroom dancer and competes throughout the United States. Mandell has placed in the top positions at national ballroom competitions.